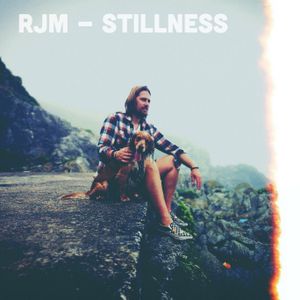 So much lost time... When I found my birth parents I guess I wasn't really expecting much at first but I certainly didn't expect to grieve for the time I didn't get to spend with them. We find someone new and look forward to the time we get spend together but in adoption reunion there is a longing for the past we never had. I find it hard coming to terms with the fact we can never change the past even though we may long for memories that will never be. Yeah I had my adoptive parents and they gave me a good life but there was definitely a disconnect there and a longing for a past that should have, could have belonged to me but for whatever reason never happened. Life had a different path for me. I find it hard not to grieve for a past I never had and that's the double edged sword of adoption reunion. 
I could make a long list of all the things I wished I could have shared with them but really it was growing up without sharing a genetic connection with someone that I missed. It's nice to have that now but my need for it was greatest when I was growing up and discovering who I am. There is a void that can never be filled. My birth Mum said she found it strange to think of me as a teenager. Her words cut through me as it was a reminder that there is a void for everyone involved, not just me. For her there was a bump and then nothing and finally a full grown man. She can never have memories of me as a child and in someways although I am her child, I will never be her child.
But it's ok... We can't change what has happened, we can only move forward.
It's ok... If I didn't grieve that would mean I don't care about the new family I have found and I do deeply.
It's ok... I can appreciate the opportunities and experiences that my life has given me.
The two ideas are entwined together, just because I grieve for the life I didn't live doesn't mean I can't be at peace with the one I have. The most important time is now and what you do from here. For me it is building memories and forging relationships with my birth family, writing and releasing songs and enjoying time with my wife and our pets.
So I have a new song which is based on this idea of lost time, the words we never said. For me it is about my birth parents, being adopted and not being able to grow up with them and how we can find peace within. 
Click below to listen to the song...
Please have a listen and let me know if you enjoyed the song (or hated it!) down below or if you have a similar experience. 
Peace & Love 
Ross
Lyrics  
For once I know just what I want  
Indecision waits  
Like an old friend at my door  
With it's creeping ways  
These days there's so much noise  
And it's filling up my head  
Even in the stillness of the night  
Are all the words we never said  
Oh raise my mind  
Across the world, taking flight  
Oh wake my eye  
So I can feel at peace tonight  
The sand is slipping through my hands  
I can't slow it down  
All the moments that we lost  
The silence of that sound  
These days there's so much noise  
And it's filling up my head  
Even in the stillness of the night  
Are all the words we never said  
Oh raise my mind  
Across the world, taking flight  
Oh wake my eye  
So I can feel at peace tonight